Pardon our Dust, but we're doing some remodeling at the San Clemente – Dana Point Animal Shelter
After 25 years of wear and tear, our doggie kennels are ready for some much needed renovations.  Due to exposure to the salt- sea air and the elements, many of the existing kennels have sustained significant rust and damage and are no longer usable.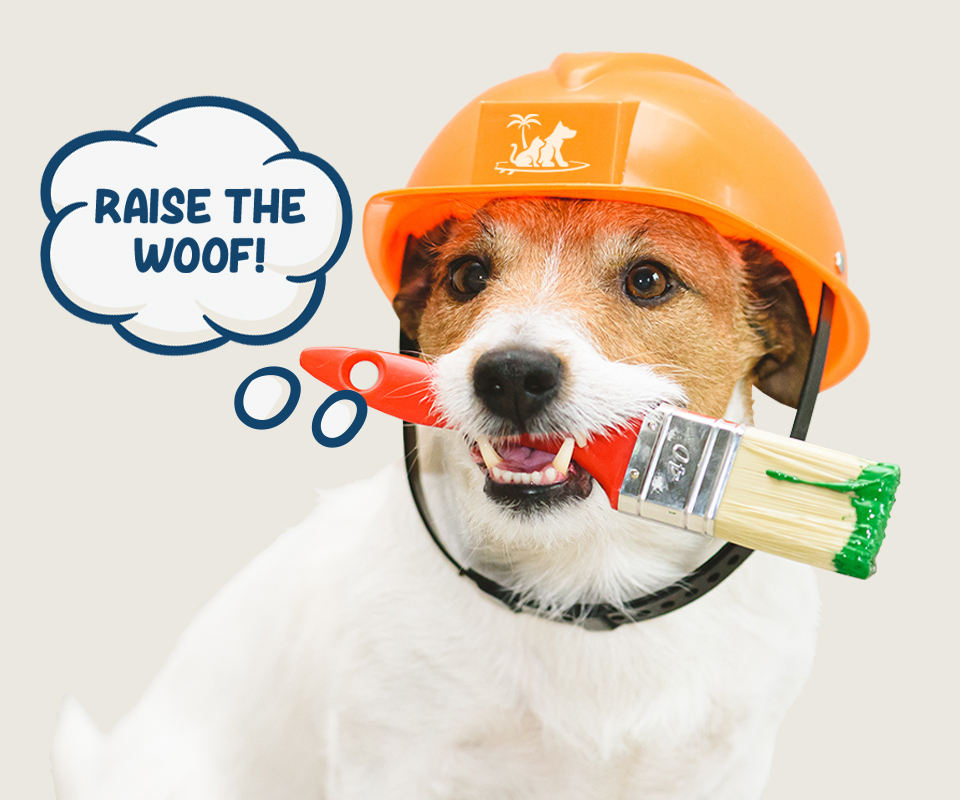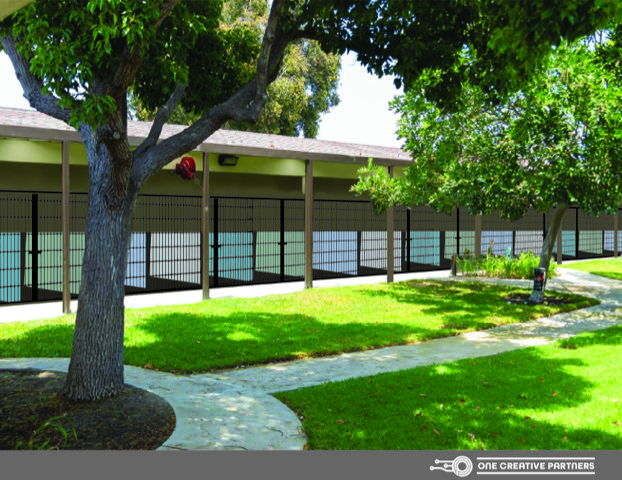 We need your help to fund our new doggy-friendly kennels so we can keep our shelter pups safe and secure until they find their forever homes.
This $375,000 project, which broke ground in January 2023, includes replacement of all the old kennels with brand new, stainless steel versions designed to keep dogs safe and comfortable. New flooring, dry wall repairs and painting are also included in the project.
There are several ways you can help support these new doggie-friendly kennels:
Donate To Our "Raise The Woof" Fund: All monies raised will support the construction of the new Kennels and give our pups a healthy and happy place to stay while they await adoption.
Become a Permanent Kennel Sponsor: Permanent Kennel Sponsorship provides donors with a unique opportunity to be a part of giving dogs a second chance at life for decades to come while also helping us reach our fundraising goals. As a Permanent Kennel Sponsor you will receive a personalized, permanent sponsorship plaque on the kennel of your choice. This is a great way to memorialize a loved-one or set up a Corporate Sponsorship in support of the shelter dogs. Your commitment to the new kennels will be viewed by the thousands of folks who pass through our shelter doors each year.
WITH THE HELP OF YOUR DONATIONS,
You can help our shelter pups enjoy:
Stainless steel kennels that avoid rust and water damage - representing 2,000 square feet of space
We're installing solid panel dividers to reduce each dog's exposure to other dogs, decreasing overall anxiety
The installation of proper floor grading to eliminate standing water in kennels
Energy-efficient floor heating provides our dogs comfort on cold weather days
New epoxy flooring contains an antimicrobial coating to prevent transmission of infections to our dog's paw pads
Overall better environment and improved sanitary conditions for each dog who passes through our care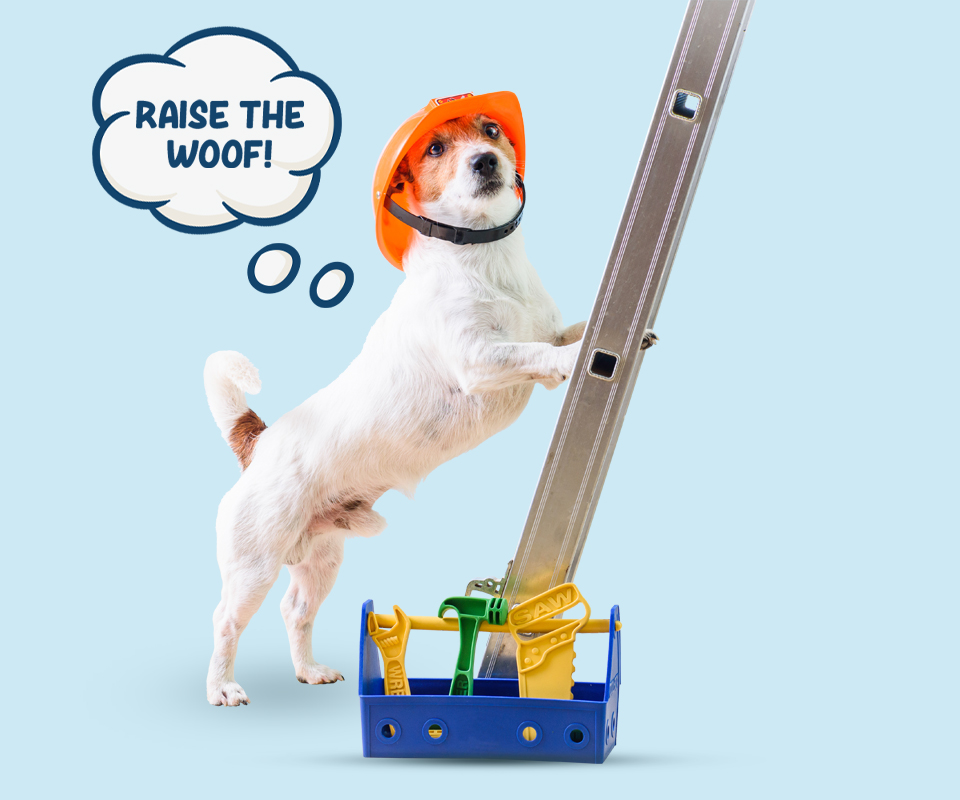 We need your help to make our campaign successful
This project represents a very personal commitment on the part of Pet Project Foundation along with the San Clemente-Dana Point Animal Shelter.  It's an investment in the life-saving work we do for thousands of rescue dogs both now and in the future! 
Here's what your donations will pay for:
Demolition of all the existing rusted out kennels
All costs associated with the fabrication and installation of the new & improved stainless steel kennels (46 new kennels)
4 specialized, larger kennels for housing some of our bigger breed dogs who require more "wiggle room"
Installation of solid paneling dividers between each kennel from floor to ceiling to reduce each dog's exposure to one another - thereby reducing overall anxiety in the shelter
Installation of a new, safer "double gate quarantine" system for quarantining dogs we intake from over-crowded shelters where they risk euthanasia or come to us as strays.  The double gate system will also help prevent exposure of the public from dogs who are currently sick or separated for behavioral reasons
Grinding and repairing of existing concrete floors to provide improved and proper drainage for each kennel
Installation of new multi-layer industrial quality epoxy flooring.  Able to withstand daily cleanings in each kennel to provide healthier conditions for dog's paw pads, while also providing increased safety for kennel attendants and volunteers
Increasing ventilation and air quality by updating existing exhaust fans and venting windows
Painting of existing walls, ceilings and doors with industrial quality paint products
Replacement of outdated lighting fixtures with new energy efficient ones
Help us "Raise the Woof" on our remodeled Doggie Kennels
Pet Project Foundation thanks you for your investment in the life-saving work we do for thousands of rescue dogs both now and in the future!