These Special Animals Need Your Help
You can make a huge difference in the lives of our most vulnerable homeless animals by either adopting or sponsoring one who has special needs. Some have medical issues that require ongoing care or evaluation; others may have been abused or neglected and need ongoing socialization to feel safe and protected.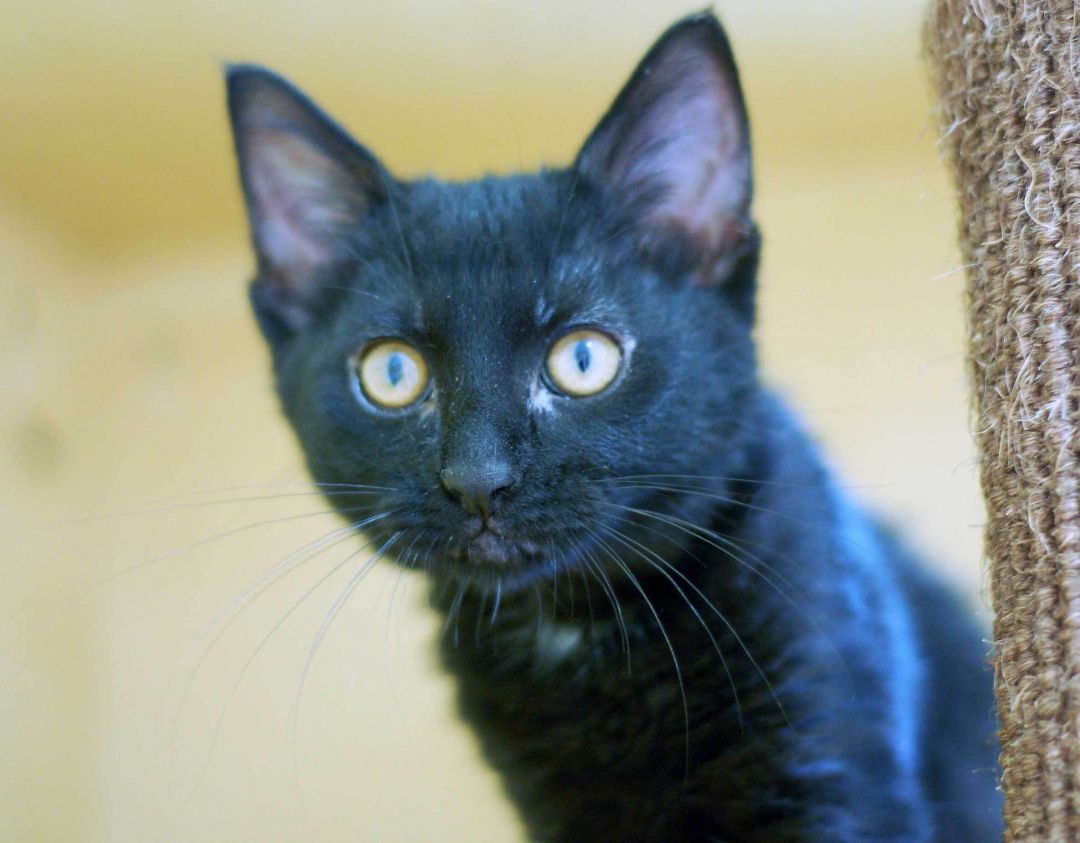 Morgan
[Special Needs]
Domestic Medium Hair-black
Medium Size
Kitten
Primary color: Black
Has Special Needs
Current on Vaccinations
Spayed
House Trained
Morgan is a very loving and sweet kitten.  Other than playing, she loves nothing more than settling in on your lap for some petting and attention, and she'll often fall asleep in your lap.  She is also a little spitfire!  She loves to play - chasing fishing pole toys, running up and down the cat tree, and just generally running around in her cat suite.  You'd never know that she has a congenital heart defect that may have an effect on her activity levels as she grows older.  This defect could shorten her lifespan, although cats with this condition can live normal lives.
She is currently on daily medication which she will likely take throughout her lifetime.  She is also awaiting a re-check Echocardiogram to see how her heart is developing as she gets older, and to see if the condition may improve as her little body develops into an adult cat. 
Morgan is available for adoption.  She's a sweet, precious kitty that would love a forever home who's willing to accept her medical diagnosis.  Please ask a staff member for details on the support that will be available to her new adopter to help treat her medical condition.