About Pet Project Foundation
For nearly 40 years, Pet Project Foundation (PPF) and the San Clemente-Dana Point Animal Shelter have been united in a unique partnership to provide pro-humane care to the lost and abandoned animals of our two cities. With PPF providing significant financial support, as well as donating over 25,000 hours of volunteer time each year, the shelter is able to ensure that every animal in its care will have a safe refuge until a permanent, loving home can be found – no matter how long that takes.
Pet Project Foundation is a proud partner of the BISSELL Pet Foundation, a national animal welfare organization dedicated to ending pet homelessness. 
Mission
To enhance the quality of life of all companion animals in a pro-humane manner through compassion, responsibility, education and service.
From the beginning, PPF and its ancestor organizations have partnered with the San Clemente-Dana Point Animal Shelter to ensure the shelter maintains a pro-humane approach - that is, no adoptable animal will ever be euthanized at our shelter.  Our volunteers generously donate over 25,000 hours each year to walk dogs, socialize cats and rabbits and handle a host of administrative tasks.  PPF also contributes over $350,000 each year to provide care for the lost and abandoned animals who find their way to the shelter.  Together, these donations of time and money are the means by which a pro-humane approach can be maintained.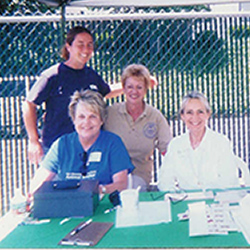 History of Pet Project Foundation
The history of Pet Project Foundation's animal rescue efforts spans more than 30 years. In the early 1980s, a group of concerned San Clemente animal lovers met with city officials to determine how to best provide care for the lost and abandoned animals in their city. Out of this meeting the first San Clemente Animal Shelter was born through a partnership between volunteers - who called themselves FOSCA (or Friends of San Clemente Animals) - and the city. The city provided a trailer to shelter the animals as well as animal control services while the volunteers ran the shelter and paid for all food and medical care needed. The initial operation was run on a shoestring budget with volunteers relying heavily on donations from the public to help keep the shelter in operation.
These dedicated volunteers always had one primary goal in mind - to build a shelter that from the ground up was designed to be a comfortable, pro-humane haven for homeless animals. In 1996, their dream was realized with the opening of the current location of the shelter. At that time, the city of Dana Point also entered an agreement to begin sending its homeless pets to the shelter, and thus was born today's San Clemente-Dana Point Animal Shelter.
In 2005, FOSCA merged with the Animal Rescue Foundation of Dana Point to form the Pet Project Foundation. The Pet Project Foundation carries on the mission of both these longstanding animal welfare groups with their continuing support of the shelter.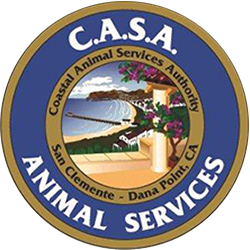 About The Shelter
For nearly 40 years the San Clemente-Dana Point Animal Shelter has rescued our cities' lost and abandoned animals. From its humble beginnings in a trailer in San Clemente to its current location overlooking Camp Pendleton, this special shelter has maintained a progressive and innovative approach to animal welfare. In partnership with Pet Project Foundation, the shelter is able to ensure that every animal in its care receives a warm bed, outstanding veterinary care, nutritious food, and daily socialization and exercise – all provided until a permanent, loving home can be found.
The San Clemente-Dana Point Animal Shelter has been named "Best Place to Adopt a Pet" by Orange Coast Magazine.  However, we're most proud of the extremely high live release rates for all our shelter animals - in fact, we've achieved some of the highest rates of any shelter or rescue group in the country.
PPF 2022-24 Board of Directors
Annual Meeting Notice
Regular Board meetings are held on the third Wednesday of the month at 6:00 p.m. 
PPF Members are welcome to attend our meetings and can request to make a presentation to the Board in person, or virtually. In an effort to reduce potential meeting hackers, please email us if you are interested in attending our Board meeting and participating as a guest, virtually.
Interested in serving on the Board of Directors? Please email us to learn more.
Other Officers (Non-Board Positions):
Denise Zolg, Volunteer Coordinator